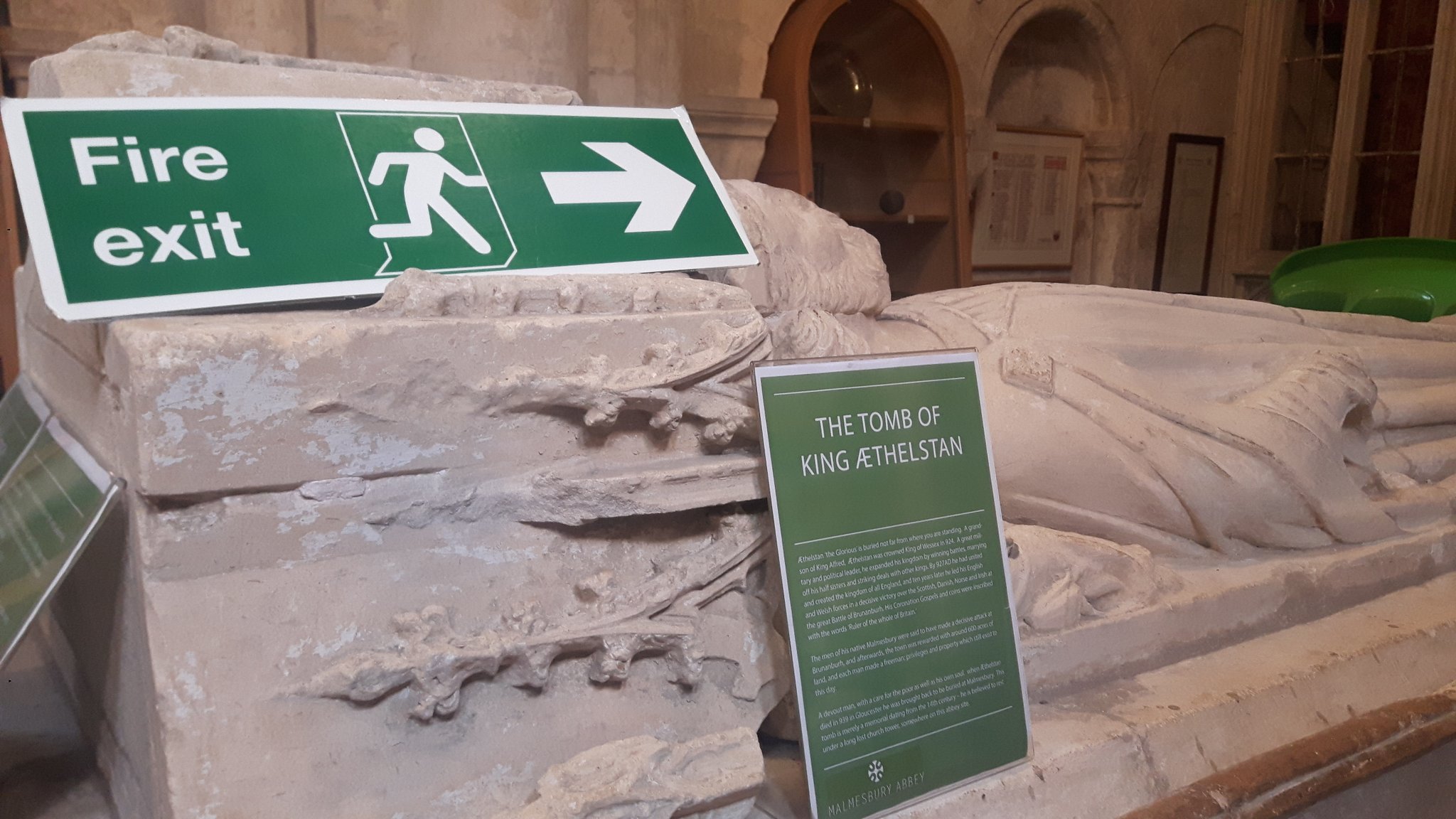 I took this from a tweet by Ed West who tweeted

#decline. literally the first king of England too. think I mentioned that when I forced my kids to visit Athelstan's tomb recently there was a skateboarding event inside Malmesbury Abbey with 90s dance music.
England is indeed in decline. They manage things much better in Romania or in Uzbekistan where I recently was and where Tamburlane is honoured despite being a genocidal mass murderer.
Someone told me that the fire exit sign was just up there temporarily and is being used on Twitter for political purposes. I hope this is so.